Plum Paradise!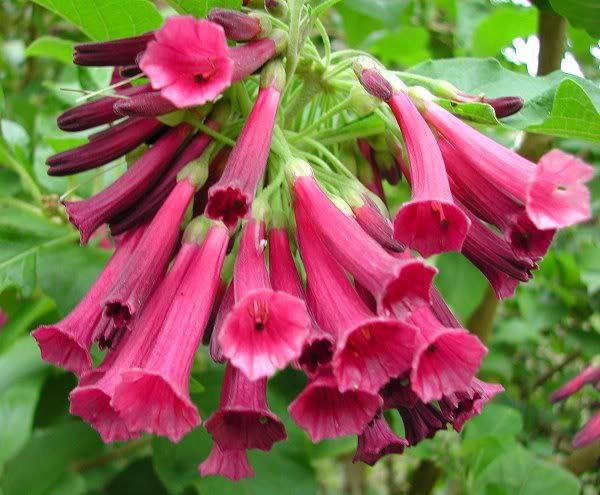 From the Andes comes this rare Brugmansia relative with gorgeous clusters of mini trumpet flowers. The "Plum Paradise" Iochroma puts out endless numbers of these 2" blooms all year long! Iochromas are one of my favorite flowers and i'm happy to be sharing this rare color selection from Ecuador.
The Plum Paradise Iochroma is an attractive bush or small tree that grows to about 12 feet tall here in San Francisco. It is a handsome plant, with a tree-like shape and smooth, bright-green foliage. It is almost never without flowers! Each cluster can have dozens of blooms, in luscious shades of bright pinkish-purple. The blooms are larger and more robust than most Iochromas. This is a real eye-catcher in the garden. Hummingbirds like it too!
Iochroma is easy to grow and grows fast. It does, however, prefer slightly cooler temperatures than most Brugmansias. Warm days and nights may inhibit flowering. If you're in a warm area like the South, give it some afternoon shade, and water it regularly. It is hardy in Zones 9-11. It will lose its leaves from light frost, but mature plants can survive down to the mid-20s, with new growth sprouting from the base. You may grow it in a pot and bring it indoors for the winter, pruning it back to 3 feet if desired. In a sunroom or greenhouse, it will provide much-needed winter color!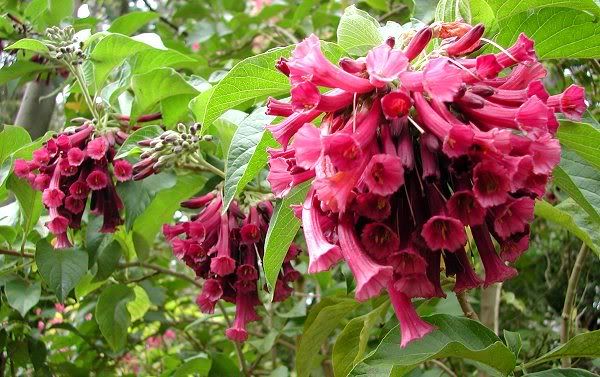 Detailed growing tips about this plant