Let the fireworks begin!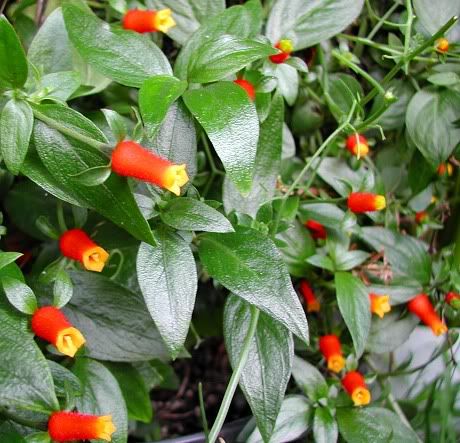 Firecracker Vine
(Candy Corn Plant)
This is just about the perfect plant - the flowers are stunning, it's always in bloom, it's low-maintenance, not picky about light, does well in containers, the foliage is lush, and it grows well indoors. Is there anything bad about this plant? Hmm, let me think for a minute.. Well, it doesn't take freezing temperatures too well. But if you can protect it from frost, this will be one of your favorite plants. It is mine. Wherever you put it, Firecracker Vine will light up your garden with hundreds of eye-catching flowers!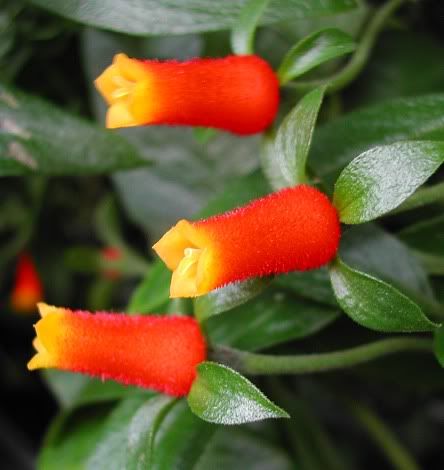 The unusual tubular blooms are bright orange-red tipped with yellow, making them look like lit fireworks, or pieces of candy corn. The 3/4" flowers are fuzzy and firm to the touch. They cover the plant all throughout the year in mild climates. Firecracker Vine gracefully twines its way up a trellis or fence, eventually covering it's supports with pretty, oval leaves. It is vigorous and fast growing, but non-invasive. Grows to about 8-10 feet if left unpruned, but can be kept to 2-3 feet if desired. Excellent greenhouse or indoor plant. Makes a gorgeous topiary or arbor covering!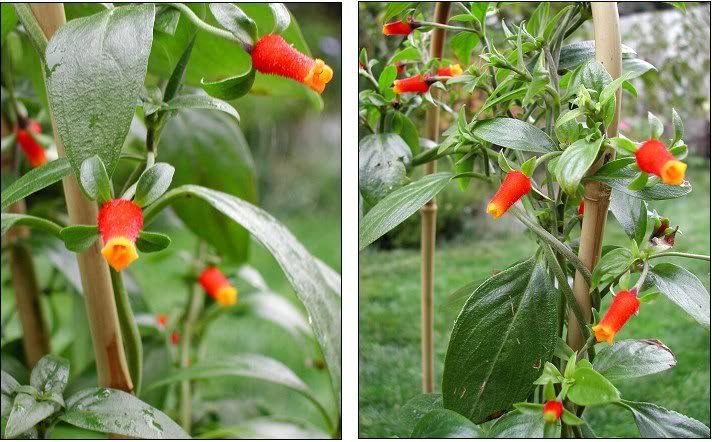 Firecracker Vine (Manettia luteorubra) comes from the rain forests of Central and South America. It is root-hardy in Zone 9 and up. Does best with some mid-day shade, but can take everything from sun to bright shade. Very easy to grow - just give it regular watering to keep the fireworks going!
Detailed growing tips about this plant